Dear Developers & NLSC FAMILY…
Refining the SOUND AUTHENTICITY in NBA LIVE 20 and future instalments.
First off I would like to say congratulation to the developers of NBA LIVE 19 and its many improvements. I was happy to see that one of the ideas that I wrote about made it into this version of the game, the confidence-meter from my NBA LIVE 20 blog:
Reference:
Dear NBA Live Developers & NLSC Family... PLEASE TAKE A LOOK NBA LIVE 20
viewtopic.php?f=230&t=104460
To see my other blogs click below...
Dear Developers & NLSC FAMILY... Refining the Triple Threat/FirstStep Control™
viewtopic.php?f=230&t=104572
Dear NBA Live Developers & NLSC Family Refining the Pick & Roll System!
viewtopic.php?f=230&t=104529
Dear Developers & NLSC Family - Refining the Rebounding system NBA LIVE 20
viewtopic.php?f=230&t=104471
Note:
I would also like to shout-out a YouTube content creator called
JPB the Creator
. His sliders modifications are really good and his content is really good so please subscribe.
Okay, enough with the shameless plugs lets get to work. At the moment we are currently on patch 1.21 which makes the gameplay really smooth and fluid for the most part. Under the basket and baseline shot animations still need a bit of cleaning up.
A lot of people get bored of playing NBA LIVE 19 not due to game play, but lack of excitement! Now that l think of it l can barely hear anything from them at all. This lack of excitement is partly due to the lack of emphasis of the PA ANNOUNCER on big plays and crowd reactions to things happening on the court!
Sean Peebles
It time for a new PA Announcer EA
, whoever has been doing it since 2000.
ON COURT STORYLINE...
Building suspense on and off the courts in NBA LIVE 20....
What l have realized about playing NBA LIVE 19 even with all the patches to make the game more fluid the game is sorely missing something that all great games have beat by beat narratives and suspense when certain situations presences itself based on blown leads, duels, scary falls etc...
Creating narratives before the game starts, game time situations and story narratives lead by the blow-by-blow commenters: For example as followed.
ANALYTICS NARRATIVE:
Note:

Reggie Miller does a great analysis on Kyrie missing the game winner.
TRADES RIVALRY NARRATIVES:
IN-GAME COACH OBJECTIVE:
Also give the user objectives to obtain like score 40 points with DeRozen in Toronto, which will create new storylines within the game, Cavs trying to beat LBJ and lastly Fultz trying to score a career-high on 76ers.
LEAGUE STANDINGS NARRATIVES:
GAME WINNER NARRATIVES:
Note:
Home Court - Crowd jumping to their feet in
suspense
, very little noise is heard until the shot goes in, this is sorely missing in NBA Live 19
Kyrie Irving's Game-Winner from downtown!
Note:
The Home crowd chants defence against Kyrie Irving as he brings the ball up slow before hitting the game winner!
Dwyane Wade DESTROYS THE WARRIORS! EPIC Game-Winner | Warriors vs Heat - February 27, 2019
Note:
Instant reaction to the game winner in real time instead of moving to a close up shot, just like FIFA this is needed in NBA LIVE stay in the action, in fact let us control where Wade goes and what type of celebration is used. Have his teammates run on the court and tackle him if the user doesn't pick a celebration in time, all in game!
INJURY NARRATIVES:
BLOWING LARGE LEAD NARRATIVES:
COURT DUEL NARRATIVES:
IN-GAME COACH OBJECTIVE:
* leads to unlockables!
Note:
Triggered by consecutive scoring by certain players on opposing teams, commentary should try to egging these players on also
automatic ISO play calling
if players are guarding each other. A small timer should appear on screen and count down within this time the battle could be activated.
AREA SPECIFIC DUNK SOUNDS
NBA Loudest Dunks
Note:

The sounds should be based on weight and speed of the dunk as well as type of dunk.
NBA Players Yelling AND ONE!
Note:
PLEASE
EA don't over use this, but it would be a great touch to finishing at the basket even if the ball bounces out of the basket.
THE SIXTH MAN – THE CROWD
NBA Best Crowd Reactions
Note:
I understand that there is a playoff atmosphere in-game, but there are season games that mean something throughout the NBA season so the crowd and atmosphere should reflect these big games or regular big game that could become completive.
NBA LIVE team must allow the user to control the reaction to situations throughout the narrative of the game being played regardless of the teams league standing.
More reaction to live events on the court:
James Harden BREAKS Jamal Murray's Ankles - Nuggets vs. Rockets | 2018-19 NBA Season
Donovan Mitchell rebounds own miss and throws down unbelievable put-back dunk vs. Rockets
Note:
Some crowds react differently to highlight dunks like Ohhhh! Other scream, sometimes they become quiet in shock. To make this happen a random boolean event handler could be use to dictate what sound crowd reaction is used.
DeAndre Jordan: Dunk of the Year!?!?
Kawhi Leonard EPIC STEAL & CLUTCH DUNK OVER DeRozan | Spurs vs. Raptors - Feb 22, 2019
Note: Two-man steal animations need to occur in the next instalment there is little help defence in NBA LIVE 19. That's for another discussion in another blog.
NEWTON'S THIRD LAW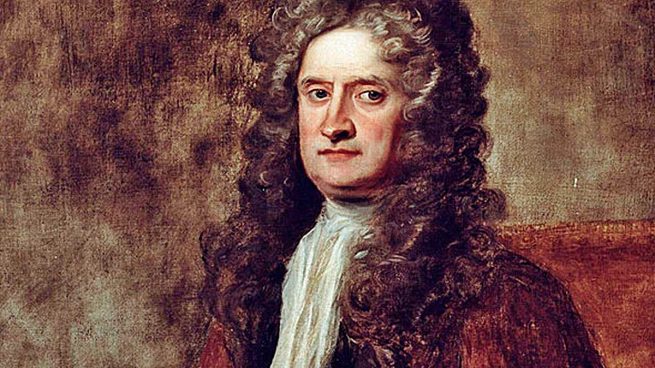 For every action there is an equal reaction…
Let's apply this law to in-game gameplay and bring in the invisible hand of the coach in real-time gameplay.
SITUATION:
Bad gameplay such as missing shoots:
1. Crowd boing the team or player
2. Commentary banter on player gameplay
3. Coach substitution
4. Opponent taunting
5. Overall team having low confidence
SITUATION:
Great gameplay:
1.Crowd chanting signature names like KD, during timeouts and during anytime the player touches the ball.
2.Arena special sounds (Dallas laugh if you missed free throws)
3.Coach calling automatic traps or double teams, the coaching icon will activate showing the user a new scheme to stop hot players. A little icon would show up flashing and during timeouts, the coach option would suggest scheme it will be using to help the player out. This won't work unless the player physical tries to use the coaches schemes if they refused to use it then it could result in coach animations arguing with PG and players.

4.Hard animation fouls – coach option
5.Lowering the confidence in the opponent team all at once, if the confidence meter for all goes to red it will lead to in house fighting animations etc.
Giannis Antetokounmpo Full Highlights 2019.02.21 Bucks vs Celtics - 30-13-6! | FreeDawkins
Note:
Listen to the custom sounds of the
AREA ANNOUNCER
the Bucks have for Giannis as well as music playing while bring up the ball. FIFA is one game that has their sounds very polishing and is able to understand field situations and this is where NBA LIVE 20 should try to aim to achieve as well as
player graphics
.
Kyrie Irving Hits Clutch Threes for Celtics in OT, Gets MVP Chants in Washington DC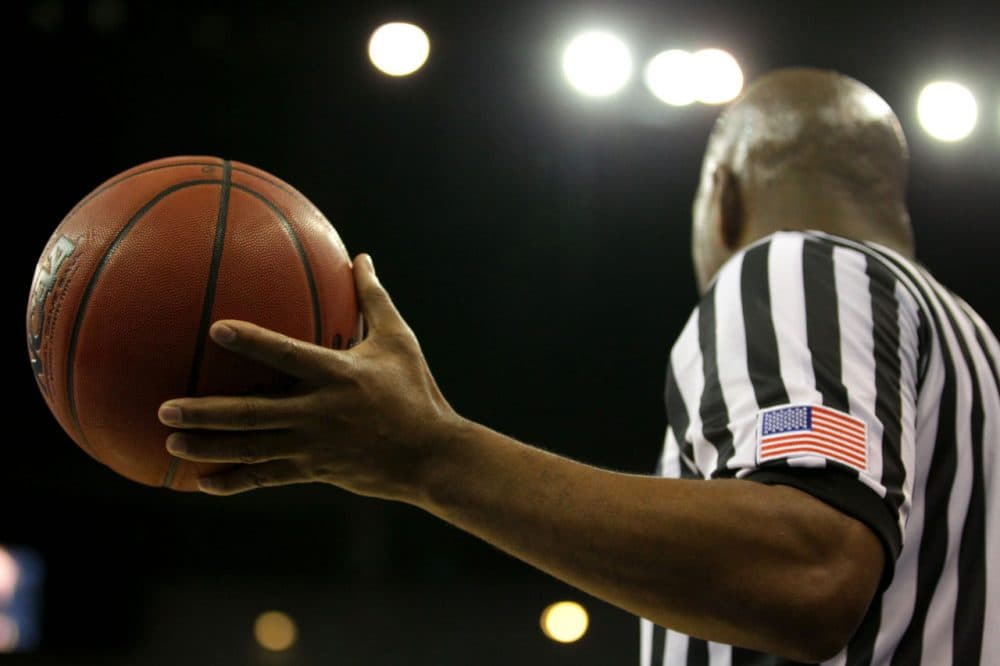 Addition to Referee attributes
Note:
This concept comes straight from an old
FIFA franchise
game where they have attributes how certain ref judge the game l would love to see this addition because it will bring another dynamic to playing the game, plus add new face scans to the game.
Note:
I CAN'T HEAR THE WHISTLE ON FOULS, PLEASE FIX THIS!
DIFFERENT BOARD CAST TEAM FOR PLAYOFF GAMES!
Note: NEW presentation package, l don't mean singing either just different ones, maybe a split screen shoot around controlled by users.
Referee Mode:
Note:
Maybe adding an additional option to play as referee and being in control of whistle calling and where the player can move up in rankings to assistant coach and lastly coach in a management mode like FIFA's association mode.
What It Takes To Be An NBA Referee
Once again thank you for reading my new post l will be doing another one on passing and ball physics in the near future. Hopefully the NBA LIVE 2020 development team can move to the frostbite engine and really show there abilities to the masses.
PEACE FROM CANADA!